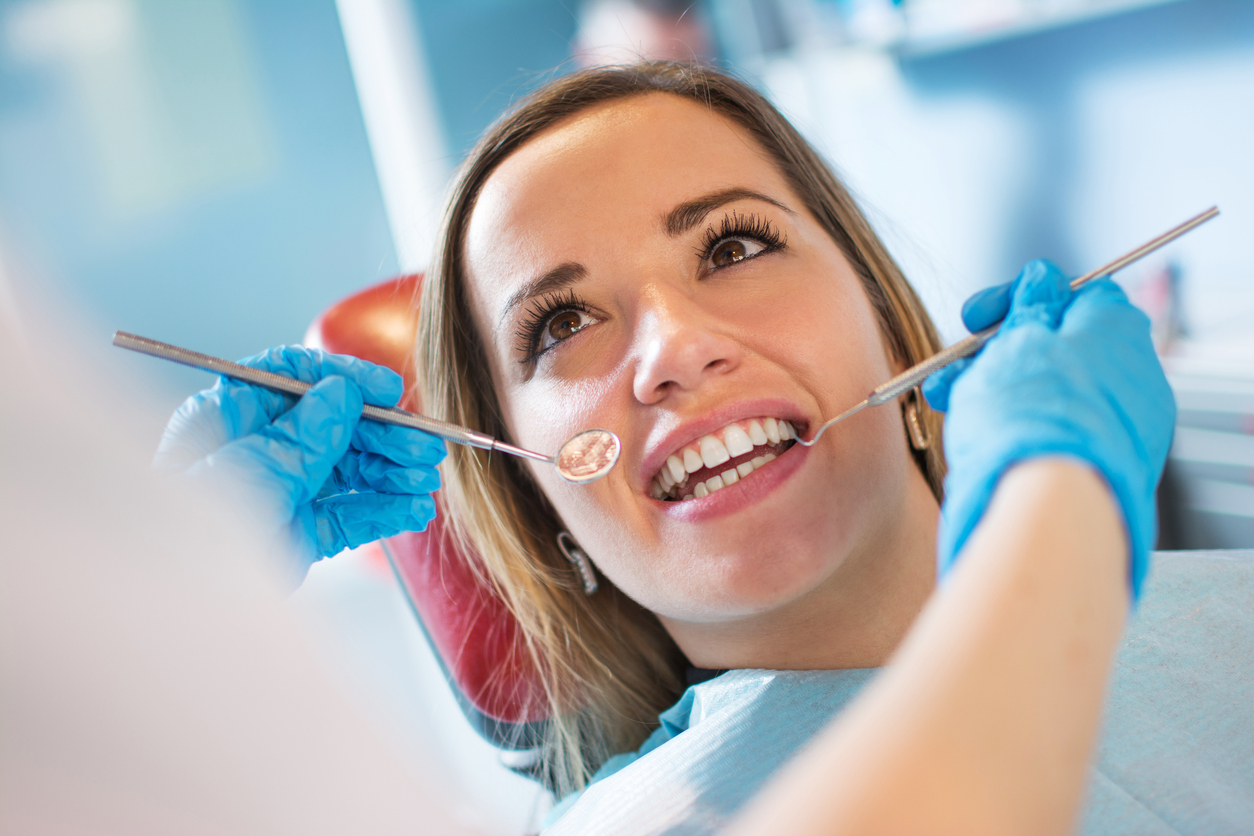 At Springvale Dental Clinic our dentists provide comprehensive dental care to meet each patient's dental needs. Just from the moment you step in our door, you will be welcomed by our lovely staff with a warm smile. They will be ready to answer all your questions in the best way they can until you feel entirely satisfied.
We know there is nothing worse than having to walk into a dental clinic and have doubts about professional qualifications and experience of the dentists you are about to trust your valuable smile to. At Springvale Dental Clinic near Noble Park, you can take a sigh of relief with the knowledge that our dentist are highly qualified and have years of experience. They are also certified dentists by the Australian Dental Association. For a dentist to be certified by the Australian Dental Association means that they have proven their dental care ability to the highest standards.
No one loves to sit on a hospital waiting bay trying to go through some old magazines or watching television just to pass the time while waiting to see a doctor. At Springvale Dental Clinic, we understand that you value your time and you must be having other things that require your attention. That is why we never squeeze appointments only to make you come and wait to see a dentist; we create plenty of one on one time with the dentist for you so that you can receive specialised attention. We will always inform you in time if something happens and we are not able to run on time.
At Springvale Dental Clinic close to Noble Park, we make use of modern and latest technology. This means our procedures will be free from pain and as comfortable as possible. Gone are the days when we used to fear to visit a dentist because of pain, we have fully taken that into consideration. We always make sure that you have an awesome time with us.
We are fully aware of the fact that sometimes dental expense can be unexpected and that beautiful smile for you can seem like just a dream. To make sure that we come to your rescue, we have made our services completely affordable. Our payment options are also clear, straightforward and convenient.
If you are looking for quality and affordable dental services near Noble Park, Springvale Dental Clinic is the place to visit. Whether you are looking to have dental implants, toothache, broken tooth, dental crowns, dental bridges, discoloured teeth or you just want to visit the dentist for a regular check-up, we've got all covered.
Noble Park is a suburb of Melbourne, Victoria, Australia. Its located 16 km south-east of Melbourne, boarded by Dandenong Creek on the east and Springvale on the west. Noble Park is a mixture of commercial, industrial and residential area and also home to thehighly multicultural population. This is because it has accommodated people from all walks of life including Africa, Asia, Europe and America. In a census carried out in 2016, Noble Park population was 30,998.
History
Noble Park is said to be established back in the year 1909 by a person known as Allan Buckley. He named the area Noble Park after one of his six children who was called Noble Buckley. The names of his other children were given to different streets including Douglas Street where the shopping centre at the time was located. The Buckley family built and started a school in 1911, a church in 1912 and a railway stopping place in 1913. Until after the Second World War, Noble Park was mainly a farming community. People concentrated on poultry, market gardening and dairy farming. Industries started to emerge along the railway stopping place in 1923.
Present Day
Today, Noble Park has grown to become a metropolitan suburb. 60% of people living in Noble Park were born overseas. People speaking different languages apart from English totals to 61% of the population. Among the 10,200 residential homes built in Noble Park, a third of them are comprised of flats. At least 60% of occupants own these homes. Recently, Noble Park has faced some few developments with the redevelopment of the Noble Park Railways Station and construction of thenew Aquatic centre. The Aquatic centre is home to the largest water slide in Melbourne. Some of the social amenities in the area include schools, mosques and churches. The Noble Park shopping centre takes pride of some of the best bakeries, restaurants and convenience stores.
Finding the Best Dentist in Noble Park
Finding a good dentist you can trust in Noble Park can be a doubting task due to a large number of dentist available in the area. If you don't have a dentist or you are still waiting to find one, your oral health may be at risk. That's why you and your family need to find a dentist you can trust. The best and the simplest way to find a dentist in Noble Park is through referrals from friends, family and other health professionals. After getting referrals, go an extra mile and do a background research about the dentist. Some of the things you should consider while doing a background check includes experience. Find out how long the dentist has been practising and in what field of dentistry. It's vital that the skills of your dentist match up with your needs.
After you are satisfied with the background research, you can now physically visit them to learn more about their practices, policies and procedures. Make sure that there is convenience in reaching the dentist. No matter how wonderful a dentist can be, if you cannot reach them, can't get an appointment and you don't receive the services you require, then such a dentist is not a good fit for you.