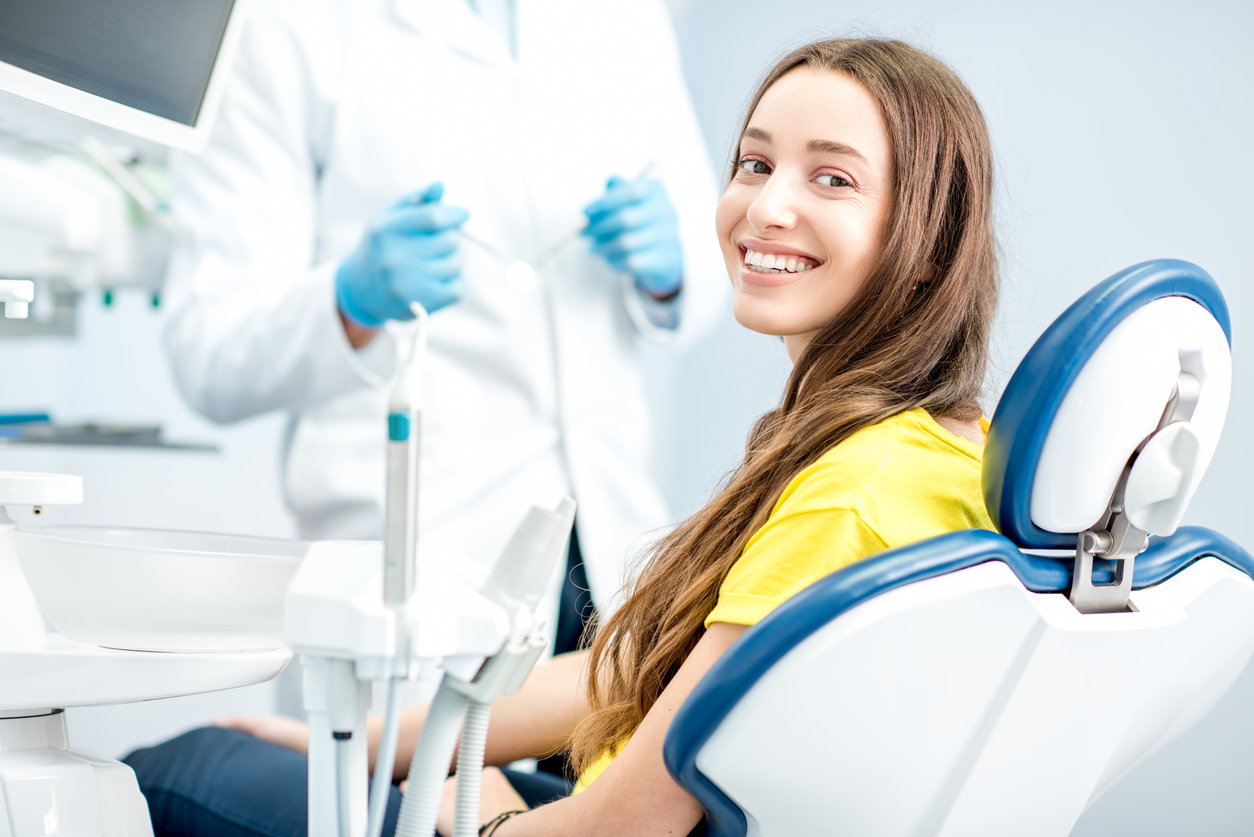 Springvale Dental Clinic is distinctive and unique because we incorporate experience, skill, and technology under one roof. The work of our highly competent dentists of varying disciplines in dentistry coupled with the use of latest technology and equipment ensures that each patient is treated like royalty. At Springvale Dental Clinic, providing ultimate care to our patients is our top priority. From ensuring that they have convenient appointment time to educating them on good oral hygiene practices- we have carefully considered every single aspect of your dental care.
At Springvale Dental Clinic, we provide general and family dental services from crowns, implants, bridges, teeth whitening, fillings and more. Whether you are looking for cosmetic, general, children, family or emergency dentistry, we are the dental clinic that offers a wide variety of services using the latest technology close to Keysborough suburb. All our services are of high standard. We always strive to achieve one goal, and that is to offer you and your entire family, the same affordable, high-quality dental care that you can rely on at all times.
There is one fundamental philosophy that always guides us at Springvale, and that is to treat all our clients as individuals and not as numbers. Long are the days when people dreaded visiting a dentist, in any case At Springvale Dental Clinic near Keysborough we make sure that you feel relaxed and comfortable as possible.
Our dentists and other professionals are handpicked based on how experienced and qualified they are. Our main aim is to always provide high standard dental care to you as an individual so that you can benefit from fresh breath, healthy gum and a confident smile.
At Springvale Dental clinic just next to Keysborough, we take care of children dentistry; our staffs have an exceptional talent when it comes to handling children. They will do anything within their limit to distract and calm the children down during dental procedures. We are always committed to having your visit as comfortable as possible just as it would be like if it were our own homes. This will become apparent to you when you visit our clinic near Keysborough and you are received with our warm and very friendly staff who are always ready to walk you every step of the way.
Our staffs are well conversant with a range of languages ranging from Hindi, Arabic, Tamil, and Malayalam to English, so you don't have to worry if you speak any of this languages and you are in need of a dentist. Just feel free to visit anytime or give us a call for free consultation.
Keysborough is a suburb of Melbourne.Its located 27km South-East of Melbourne central business district and south of Noble Park. Its eastern boundary is Dandenong Creek, the western boundary is Springvale Road, and the southern boundary is Mordialloc Creek. Keysborough local government area is the city of Greater Dandenong. It was named after the Keys family who came in as squatters in the year 1844. They became the district's largest landowners and influential participants in early Dandenong local government. Keysborough continued to be a close-knit society of market gardeners and farmers centred on a small group of pioneering families until 1960s. In the year 1955, keysboroughwas divided into Springvale and municipalities of Dandenong. The suburban subdivision started on the Springvale side around 1964 with the Parkmore Keysborough shopping centre opening in 1973.
Population and Social Conditions
Keysborough had an estimated population of roughly 22,800 in 2014. It features ahigh level of English proficiency, lower level of migrant settlement and cultural diversity, lower rates of early school leaving and considerably greater incomes than Greater Dandenong. In the 2011 census, it was found that 53% of Keysborough residents were born overseas. This is somewhat lower than for Greater Dandenong at 60% though more than the corresponding metropolitan at 33%. 59% of residents speak other languages apart from English. 12% of them have a limited eloquence in the use of spoken English, which is less than themunicipal level at 14%.
Of all the 6,130 homes in Keysborough, about 1.5% are flats; this is way lower than the metropolitan level of 11% or Greater Dandenong of 21%. Most of these homes are purchased or owned by their occupants.
Education
Keysborough is a home to several educational institutions and schools. The Chandler Park(which are Chandler primary school and Maralinga primary school merged)was named from putting together Chandler and Maralinga Park. Maralinga primary schools,Keysborough Park and Keysborough secondary collegeAcacia campus are located within suburb's boundaries whereas keysborough Secondary College Banksia campus and Wallarano Primary school are fairly beyond its northern boundaries.
Transport
The suburb is serviced by buses that are operated by Moorabbin Transit and Grenda's Bus Services. These buses can be boarded from Parkmore Shopping Centre whereas smart busesare hailed from Springvale Road.
Leisure
There are several shopping centres and parks found in Keysborough. Parkmore Shopping Centre is the major shopping centre in Keysborough, and General Property Trust operates it. The suburb has several sporting clubs that cater for adifferent level of proficiency, for example, the Keysborough Tennis Court that offers eight porous courts for their members, Parkmore Football club that provides Australian Rules football. Keysborough has an Australian Rules football team that competes in Mornington Peninsula Nepean Football League. Keysborough is also represented by the Keysborough cougars in basketball at the state level. They have a team in Big V and several junior sides. Golfers in the suburb play at the course of Southern Golf Club on lower Dandenong or Keysborough Golf Club on Hutton Road. Horse agistment and horse riding lessons are also offered in Keysborough.