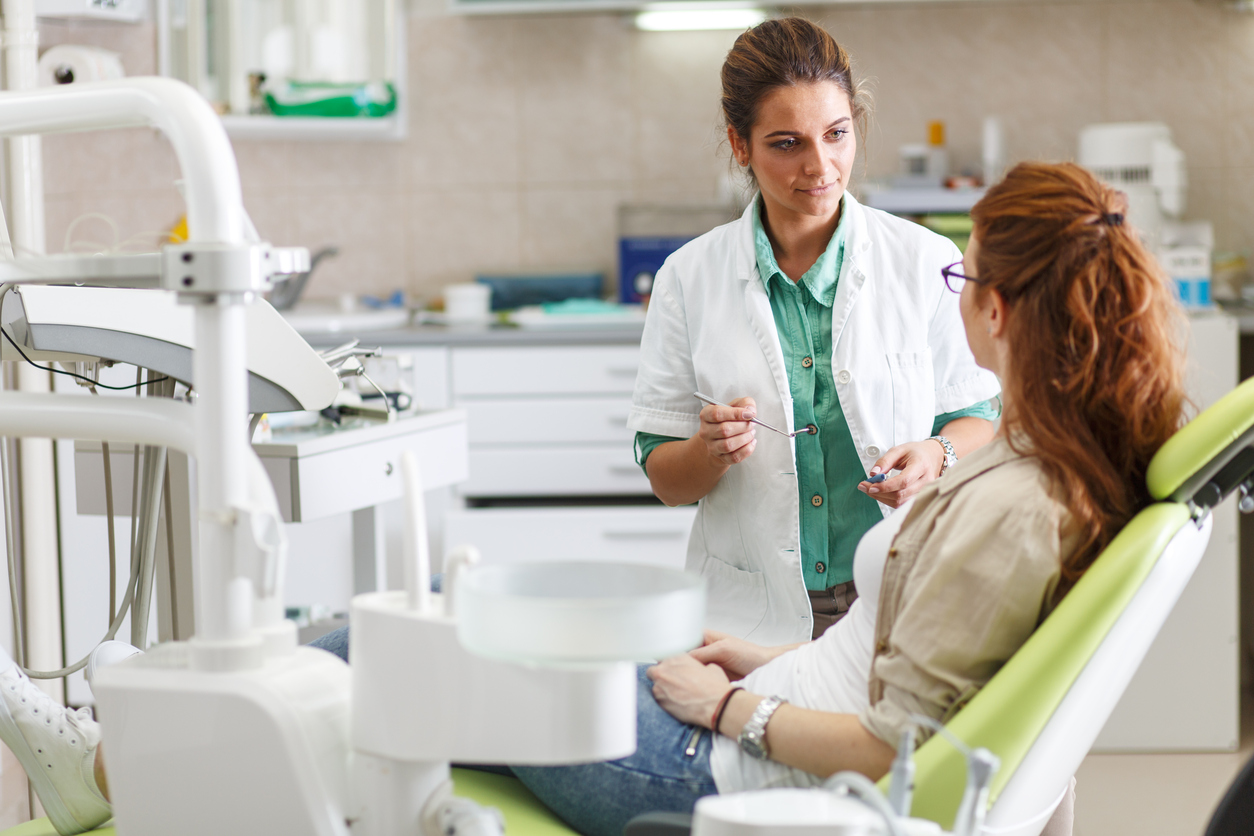 Tired of hiding your smile from others? Wish that you could do something about your cracked, missing or discoloured teeth? Or do you simply want to build upon your natural aesthetics? Well, then you are at the right place. At Springvale Dental Clinic we are dedicated to providing high standard dental services to our clients. We provide a broad range of dental services that include dental implants, wisdom tooth extraction and orthodontics. Our dedicated staff are always looking forward to your visit.
We are conveniently located on Heatherton Road in Springvale suburb. We are one of the most reputable dental clinics that offer high-quality dental services within Springvale and its surroundings. Springvale takes pride in its multicultural population, food markets and nice restaurants, so besides receiving top-notch dental services, you will also enjoy your visit here.
At Springvale Dental Clinic, we understand that the patient's individual needs are of top priority. No matter the treatment procedure that you are considering, our qualified and skilled dentists will explore all the options with you. At Springvale Dental Clinic, we cater for patients of all ages ranging from children to adults. We are dedicated to offering affordable dental services to you and your entire family.
Why Visit Our Clinic at Springvale?
When you visit our clinic at Springvale dental clinic, expect nothing but high-quality dental services. Here are some more reasons you need to visit our clinic.
- Experience
We have been in operation taking care of dental needs for patients in Springvale for many years. Over the years, we have managed to build a reputation for ourselves around the area. Our dentists have exemplary experience in handling dental procedures ranging from basic to more complicated ones.
- Personalised Dental Care Services
Since restoring your beautiful smile is one of our top priority, we take all our patients as an individual. We make sure that we solve all your dental problems as soon as possible depending on your schedule. We also schedule follow-ups after you have undergone dental procedures to ensure that your smile is fully restored.
- Affordable Dental Services
We are one of the most pocket-friendly dental clinics in Springvale. You don't have to spend a fortune for you to receive dental care in our clinic. All our services are affordable especially if you are operating on a budget.
- Flexible Working Schedule
At Springvale Dental Clinic we understand that you are a busy person and because of that, we allow our patients to come up with their own schedule that best suits them. You can book an appointment at any time of the day and let us take care of all your dental needs.
Springvale is located 23 km from Melbourne. From the statistics derived from the 2016 census, Springvale had a population of 21, 714. The suburb occupies 11.2 kilometres squared piece of land.
Origins
The name 'Springvale' is said to have been derived from a natural spring in the area, which provided water for livestock and travellers who used the route between Dandenong and Melbourne. A hotel was built back in the 1850s between Dandenong and Oakleigh and the owner choose the name Spring Vale because it was located near the spring. Although this hotel was built at that time, development was slow until 1867 when a school was built in the area. This development was followed by building of the railway, and later churches started to develop along the railway line.
Settlement
People began to settle in Springvale by the year 1907. This was due to development of another primary school in the area. People started opening some shops and building some houses in the township. A factory was opened later in 1924 by two engineers known as Lewis and Kelly who helped to fuel growth in Springvale.
Post-war
During the Second World War, there was nothing much that happened in Springvale regarding growth. However, aclear indication of growth occurred early in the 1960safter the war with the construction of Rockman's Shopwell departmental stores. The existing road was also widened at the time thus attracting more people into the Springvale.
Present Day
Today Springvale Suburb has grown, and many people have moved there. The suburb is mostly residential, but there are still some few industrial areas that have developed. Initially, Springvale used to be a city on its own. However, in 1994 there was a reshuffle of the boundaries and some its part was merged with the city of Greater Dandenong, and the rest was merged with the city of Kingston.
Demographics
Springvale has ahigh level of migrants' settlements with vast cultural diversity. 69% of people living in the suburb were born overseas. These people include the Vietnam, Indians, Cambodia and the Chinese. Among the major religions present in Springvale are Buddhism and Catholicism. 27% of people practice Buddhism, and Catholicism is practised by 21% of the population.
Facilities
A majority of people meet in the Springvale Neighbourhood house that was developed in 1983. People use the neighbourhood house for different purposes including cultural, self-help and action groups. Over forty self-help groups meet in this hall to exchange ideas and help one another.
Healthcare Services in Springvale
Springvale has for years provided some of the best healthcare services in the entire Melbourne. Most healthcare facilities have adopted state of the art technology so that they can be able to provide quality services to their patients. One healthcare sector that hasmoved to greater heights regarding service delivery is dentistry. Springvale have some of the most experienced and qualified dentists in Melbourne. This has been characterized with the number of satisfied patients that have received different dental services in Springvale. Among the best dental clinics in Springvale is Springvale dental Clinic. Our dentists in Springvale are qualified to perform all sorts of dental procedures ranging from the most simple to the complex ones such as root canal treatment.